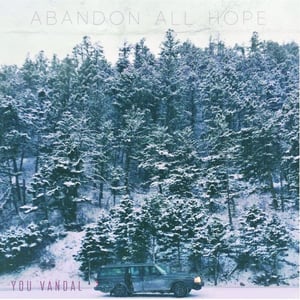 $

14.99
***Preorder our new full-length "Abandon All Hope," being released on Chisel Records! Includes digital download code!
Orders to Canada should be directed HERE
Tracklisting:
Take Me Home
Pixies
Abandon All Hope
In Your Bedroom
No Fun
Say It Out Loud
Die Alone
Nevermind
Smashed
OK
Chisel Records – CR-005
100 – GREEN W/ WHITE SPLATTER
150 – WHITE
250 – TRANSPARENT RED
***This is an early preorder and we won't be expecting records until November, but we have come up with a whole pile of rad and rare stuff to give away every couple of weeks leading up to the release date. Whether you preorder directly from the band or order from Chisel, you will be included in the draws and when you preorder, you are eligible for each and every upcoming draw. So, the earlier you preorder, the more shit you can win. All of the prizes will be mailed out within a couple days of the winner being announced. Here are the things that we are for sure giving away as prizes (more stuff may be added) :
$50 Chisel Records coupon code
$25 Chisel Records coupon code
Edmonton – Walk It Off – LP (PURPLE)
Fat Heaven – s/t – 7″ (TEST PRESSING)
Caffiends – s/t – LP (GREEN)
Early download code of entire album
CR-001 – CR-003 (one of each)
(First draw date will be July 6th)
Will Ship Anywhere But Canada!